It's almost that time of year. You know what I'm talking about: Amazon Prime Day! This year, Amazon's sale will last two days on July 15th and 16th. Various other stores are competing with their own version of the sale, as well.
You might want to take advantage of the great deals happening over the two-day sale. If you don't know what to get, don't worry! The Upsie team has your back with some of our favorite
tech products.
"I love jamming out to music, especially out on the lake! Not only does this speaker connect to my phone wirelessly but it's water proof. It's small but the sound is mighty and it has 12 hours of battery life. It has other features I haven't even tried yet, like JBL Connect+, where you can link more than 100 JBL speakers to amplify the sound. You can also make speaker phone calls with it and it even has a noise and echo-canceling button for clearer calls. Plus, it's under $100, it comes in six colors, and it's the perfect gadget for any summer gathering."
"Sometimes you just need block out the hustle and bustle from the world around you. Whether it's your neighbor mowing their lawn, your children fighting over that toy again, or your coworker's continuous chit chat in the office. The Bose QuietComfort 35 Wireless Headphones II are the way to go.Not only are they noise-cancelling, but they're also extremely lightweight to the point where you forget you even have them on."
Our Consumer Relations Specialist recommends the Nintendo Switch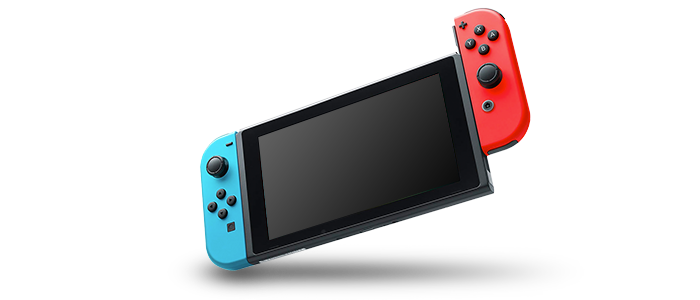 "I love bringing people together to have a good time. One of the ways I do that is by breaking out my Nintendo Switch. I have been gaming since I was six and this has been by far my favorite system. There's already a plethora of games for the system even though it's only been out for over two years. Some of my favorites for gatherings is Super Mario Party, Splatoon 2, and Just Dance 2019. Not only does the Switch have a large variety of games for groups large and small, but the system is also convenient. Therefore, it doesn't have to just stay at home. It can be brought to a friend's house or on a trip to somewhere new."
"This thing is basically cooking magic, some real world of wizardry stuff. So maybe you have had a couple adult beverages and need something fried to soak up some of that "soda". The Chefman TurboFry Airfyer has your back, every single time. There have been days I've tossed an entire sandwich into this bad boy and it's crisped the bread to a nice golden brown while getting those meats to a perfectly heated temperature, without giving the greens that gross "microwaved" feel. From pizza and chicken fingers to quesadillas…this is the Navy Seal the war in your kitchen didn't ask for but needs."
"If you're into photography, I highly recommend a Tokina 100mm macro lens. I love this lens because it is so versatile. You can go from taking a close-up picture of a flower to a beautiful landscape and everything in-between. The only thing it's not great for is wildlife photography only because it cannot zoom. Sloths at the zoo, on the other hand, are perfect models! It's also great for taking pictures of people. My boyfriend is a photographer, and I occasionally assist him with wedding photography by taking candid photos throughout the day using this lens. If you do decide to purchase it, enjoy and don't be afraid to get creative! If you want to learn more about photography, check out this great
post
."
No matter what tech product you purchase, during Amazon Prime Day or the other sales, remember to protect it with an affordable warranty!
Upsie
protects new electronic devices for up to 70% less cost than at the store. They also offer fantastic customer service and a super simple claims process. Learn more about Upsie
here
.
Happy shopping!