Christmas shopping can be a difficult and stressful when you don't know what to buy. We always strive to find that perfect gift, but after years of buying gifts, you start to run out of ideas. If you still haven't found a gift for Dad check out this list! Spoiler alert: these are great gifts for men in general, not just dads! They are great options for any man in your life.
Air Fryer
The battle between eating healthy and eating delicious food is real. When given the choice between a nice salad with roasted chicken and some chicken wings and fries, what do you think dad will choose? An air fryer is a great way for dad to enjoy his favorite foods while still making healthier choice! He will be especially thankful for his new air fryer in the new year when he's trying to shed that holiday weight.
Smartwatch
Sometimes Dad's hands are full when he's working in the garage or is out shoveling snow. My Dad, who paints on the side, always leaves his phone upstairs when he goes downstairs to paint. I can call ten times in a row, but he still won't hear his phone ring. Get Dad a smartwatch that can connect to his smartphone. This way, he can still be connected when he's focused on other activities. It will also track his steps and monitor his heart rate so he can stay healthy and fit! If you're getting Dad a smartwatch, don't forget the
warranty
! He'll need it if he's wearing it all the time, like you hope he will.
Wireless Device Charger
How are dad's eyes these days? Does he squint when he's trying to look at something up close, like a phone charger? Finish your Christmas shopping in a cinch by getting him a wireless charger! If he's a Samsung guy, try the
Wireless Charger Duo
, and if he's and Apple guy, try the
Belkin Wireless Charging Doc
. With wireless charger, he can charge his smartwatch and smartphone at the same time by simply setting them on the charging docs. No fumbling for cords or making excuses as to why his devices are not charged.

Ring Doorbell
Give your dad some peace of mind with a Ring Doorbell! He'll be able to see what's going on at the front door when he's not there. The Ring Doorbell is motion activated, so he can catch porch pirates trying to steal a package or the neighbor dropping off a Christmas card. Furthermore, Dad will love having a video doorbell when he's away on vacation and can check up on the house. Make sure Dad knows that he can get a
new doorbell warranty
with Upsie!
Foot Massager
Let's be honest, who wants to massage feet? Especially Dad's feet? Well, you no longer have to worry about that if you get him his own personal foot massager! Your Dad will love getting home from work and submerging his feet into something like the
Ivation Foot Spa
. Step it up a notch by including some essential oils to add to the water. Your Mom will definitely thank you when his feet smell like lavender rather than smelly shoes!
Amazon Smart Plug
Smart technology is improving every day. It's helping with some of life's copious chores, too. Give the man in your life a smart plug to help him eliminate some of life's little tasks, like remembering to turn a light on before he leaves the house at night. With a smart plug, he can control whatever is plugged in with an app on his phone. A smart plug can also be paired up to an Alexa device, so he can feel pretty cool when he walks into a room and says, "Alexa, turn on the lamp."
Espresso & Cappuccino Maker
Upgrade Dad's caffeine game by purchasing him a new espresso and cappuccino maker! An extra boost of caffeine during the day will give him the energy needed to push through his busy life. It will also be fun for him to try different brews. (Mom will love it, too!)
The Nespresso Verturo
machine has great reviews and allow you to try 24 unique coffee blends. However, these machines aren't cheap, so make sure to
protect them with Upsie
!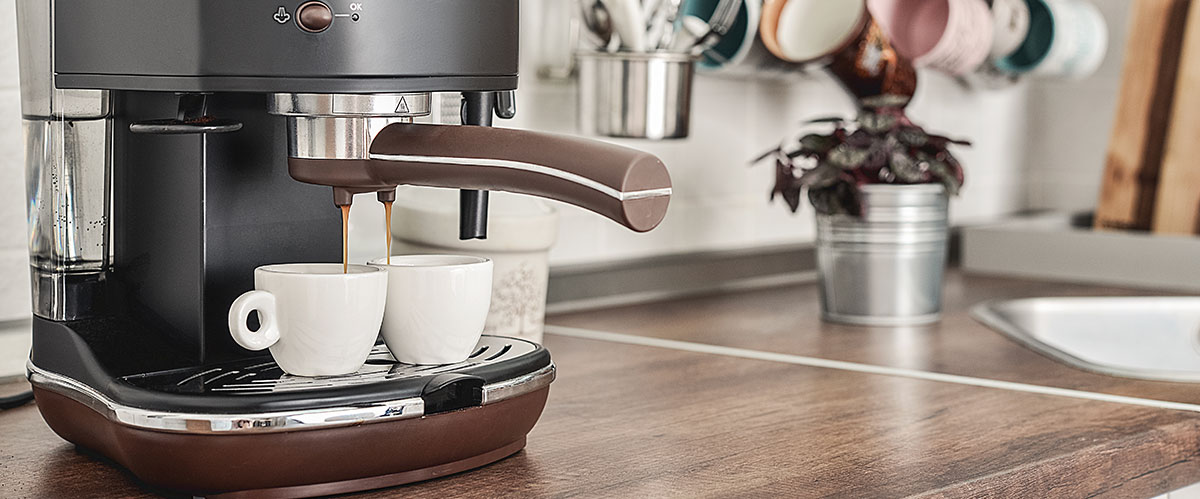 Nintendo Switch Lite
Can you think of a better throwback than to the days when Dad played on the NES or on your classic Game Boy? You can bring back those good times by purchasing him the Nintendo Switch Lite. This lighter gaming device is super portable and easy to play on. Bonus points if you also buy him the Nintendo Switch online subscription! With the subscription, he can play all the classics that he once played long ago. Because Dad will be able to bring it with him, it's probably a good idea to get accidental warranty protection from drops, spills, etc. Check out the
Upsie gaming warranty
.
Good luck finishing up your Christmas shopping! I hope that your Dad, or man in your life, will love what you pick out for him. And, if you bought or received new tech this holiday season, don't forget to protect it with
Upsie
. Happy Holidays!
Keep in touch for updates, promotions, and news on devices and appliances