Retailers are busy flooding the web with sales ads featuring consumer tech, TV's and appliances. What you will never see them discounting is the warranties that protect these products. Did you know that most retailers profit more from your warranty purchases than from the products they protect?
How Retailer Warranties Work
Insurance carriers provide warranty products to retailers at marketable prices. Retailers mark up the warranties as much as 900%! They do this so they can make a handsome profit while keeping their product prices competitive. This is especially true during the holiday season. Later, retailers sell the warranties using scare tactics when customers are in their most vulnerable buying moment.

Luckily, there is another option for warranty protection. With this company, you have plenty of time to decide if a warranty makes financial sense for you. The price is lower, the service is better and there is no sales pressure ever.
Save Money with Upsie Warranties
We at
Upsie
believe that warranties shouldn't cost almost as much as the products they protect. That is why Upsie warranties cost significantly less money than warranties at the store. If you take a look at the
Upsie site
, you'll see that the same quality warranties often cost 70% less than they do at the store. Better yet, we tell you exactly what the warranty covers before you buy. Lastly, the Upsie claims line is open 24/7/365 and a real person will answer the phone every time.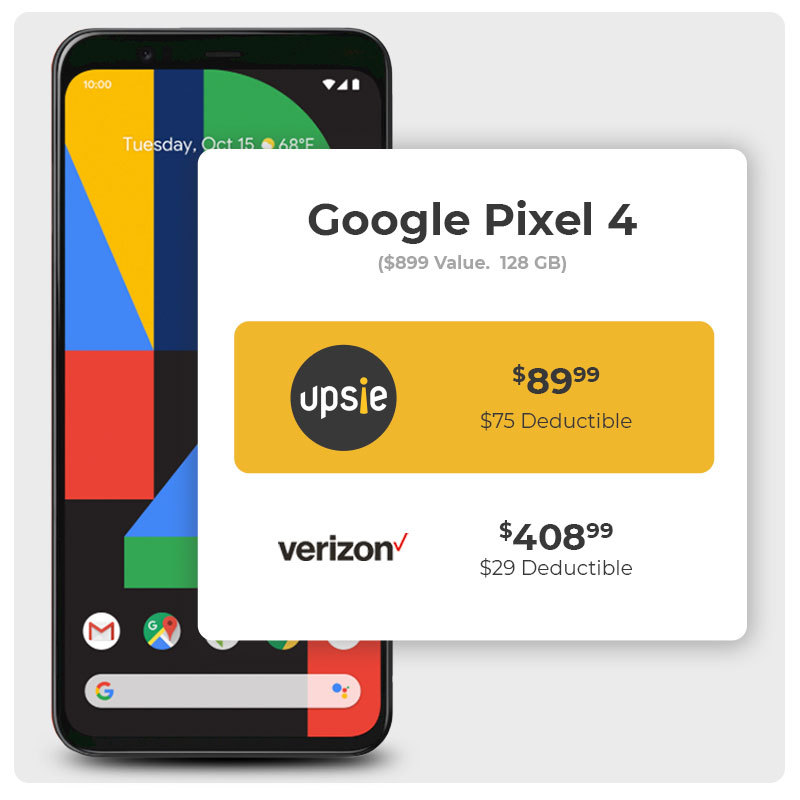 How Upsie Works
Upsie
offers warranties for electronic devices and appliances. This includes
smartphones
,
TV's
,
headphones
,
refrigerators
and
more
! Take your time to purchase. You have up to 45 days after your smartphone purchase to get a warranty. For everything else, you have up to 60 days after purchase to get your warranty! So, if less than 45-60 days have passed, you can still cancel your expensive in-store warranty and get an Upsie warranty!
After warranty purchase, you will be asked to activate your account. This means uploading a picture of your device purchase receipt and entering some simple information. We require this information so, if your device breaks, making a claim is super quick and easy!

You can access your plan information at any time in your account. Additionally, you can download our iOS or Android apps.
In the end, why would you buy an overpriced warranty at the store? This holiday shopping season, skip warranties at the store and
get Upsie
instead.
Keep in touch for updates, promotions, and news on devices and appliances