Did you know that most retailers profit more from your warranty purchases than from the products they protect? This is how the broken warranty system works today:
How Retailer Warranties Work
Insurance carriers provide warranty products to retailers at marketable prices. The retailers see this as a great opportunity to turn a profit! They usually mark up warranties 100-500%, but sometimes they mark them up as much as 900%. They then sell these extremely inflated warranties to you, the customer.

So, if you want to save big money on your electronics warranty, do not buy it at the store.
How Upsie Warranties Work
We at
Upsie
believe that warranties shouldn't cost almost as much as the products they protect. That is why Upsie warranties cost significantly less money than the warranties at the store: we don't over-inflate our prices. If you take a look at the
Upsie site
, you'll see that the same quality warranties often cost 70% less than they do at the store. Better yet, we tell you exactly what is covered before you buy and offer 24/7/265 claims customer service.
We want to make the purchase process is easy. Download our
iOS
or
Android
apps or go to our
website
within 45 days of purchase for
smartphones
and within 60 days for
everything else
. This means that, if you purchased something within that time window, you can still cancel your expensive in-store warranty and get an Upsie warranty.
Unlike at the store, we won't pressure you to buy, but we will answer any questions that you might have. We'll also keep track of the receipt for you, so when it's time to make a claim, we'll already have all of information we need. No more looking for receipts!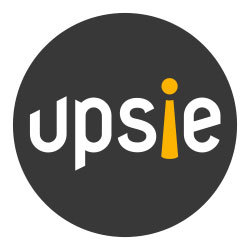 In the end, why would you buy an overpriced warranty at the store? Next time say no at checkout and
get Upsie
instead.